Aren't middle school boys the worst? I mean they are almost as bad as middle school girls! LOL! But really… you know the type: they come in to the library with their arms crossed, telling everyone how much they hate to read. When they are asked to check out a book, they wander around the library (usually in groups of 3 or 4) and by the end of the class period they have blindly chosen a book off the shelf with absolutely no intent of actually read it.
However, these students are not a lost cause! When I have a student (boy or girl) inform me that they hate to read, I see it as a challenge! I usually start by asking the student about their hobbies or favorite TV shows. I try to get an idea of what the student's interests are before suggesting books, and I always suggest more than one! Give them three options, allow them to pick a favorite. If you hand a kid one book and tell them to check it out, what happens if the kid doesn't want that book, or ends up not liking it; your credibility has just gone down the drain and they will never ask you for another book recommendation again. I always give them a few choices and if they don't like the one they picked then it is back on them. I also make sure the students understands it is a "no pressure" choice. If they aren't hooked by the first thirty pages then bring it back and I can help them find a different book. I tell my students over and over the worst mistake a reader can make is forcing themselves to finish a book. If you aren't enjoying the book you have, then you need to abandon it, get rid of it, turn it in and find a new one. Now, there are always those situations when a student thinks they can abandon every book they check out because they just don't want to read, and that is a whole other conversation!
Now if you have accepted the challenge to help these reluctant readers find a book then I'm here to help with a few of my favorite recommendations for those boys who hate to read. These books are popular with my junior high boys and always my first go-to when it comes to recommending a book. If you know of any other books that are popular with the middle school boys, let me know and I will make sure to add them to my library collection!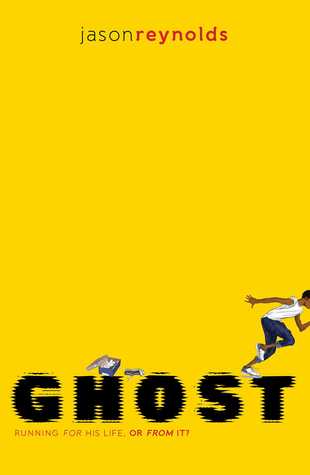 Ghost by Jason Reynolds
Ghost wants to be the fastest sprinter on his elite middle school track team, but his past is slowing him down in this first electrifying novel of a brand-new series from Coretta Scott King/John Steptoe Award–winning author Jason Reynolds.
Zom-B series by Darren Shan
From Darren Shan, the Master of Horror, comes the first book in the Zom-B series that will have you on the edge of your seat and questioning what it means to be a human or a monster.
I Survived series by Lauren Tarshis
History's most exciting and terrifying events are brought to life in this fictional series. Readers will be transported by stories of amazing children and how they survived!
Vietnam and World War II series by Chris Lynch
Best friends Morris, Rudi, Ivan, and Beck, having been either drafted or enlisted in the military during the Vietnam War, pledge they will come home together, and Morris, a sailor on the USS "Boston," relies on that promise to stay strong while his courage and resolve are tested under attack.
Shadow Squadron by Carol Bowen
Shadow Squadron hits the ground running in their first mission, operation SEA DEMON. When well-organized Somali pirates kidnap several V.I.Ps at sea, Lt. Commander Ryan Cross and his men are called upon to put these pirates down before innocent blood is shed.
Football Genius and Baseball Great series by Tim Green
Troy, a sixth-grader with an unusual gift for predicting football plays before they occur, attempts to use his ability to help his favorite team, the Atlanta Falcons, but he must first prove himself to the coach and players.
Kwame Alexander's novels in verse (The Crossover, Rebound, Booked)
Fourteen-year-old twin basketball stars Josh and Jordan wrestle with highs and lows on and off the court as their father ignores his declining health.
Marvel's The Avengers series by Alex Irvine
Gathered together by S.H.I.E.L.D, Captain America, Iron Man, The Incredible Hulk, Thor, Black Widow and Hawkeye must protect the world from ultimate destruction. Join the action as these Super Heroes battle against Loki and his army for the fate of mankind as told in Marvel's The Avengers.
Maximum Ride: The Manga by James Patterson
Fourteen-year-old Maximum Ride, better known as Max, knows what it's like to soar above the world. She and all the members of the "flock"—Fang, Iggy, Nudge, Gasman and Angel—are just like ordinary kids—only they have wings and can fly. It may seem like a dream come true to some, but their lives can morph into a living nightmare at any time.