Many districts are moving toward online classrooms (LMS), whether it is Google Classroom, Edmodo, Blackboard, or Canvas, students do the majority of their classwork online. This not only decreases the amount of paperwork, but in my opinion, it also makes students more responsible when they can practically see LIVE their assignments being submitted and graded. As my principal says, it makes everything "transparent". No more argument from a student saying they turned something in when you can see whether or not an assignment has been submitted.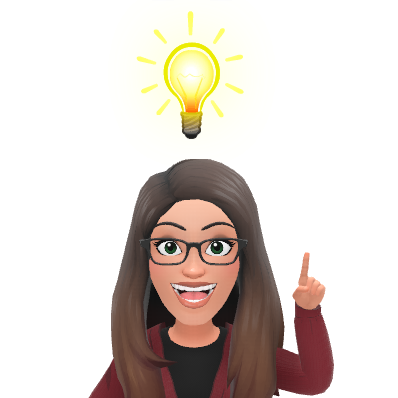 Can you tell my opinion of these Learning Management Systems? My district is 1:1 with iPads, and next year we are slowly switching over to ChromeBooks; because of this we use Canvas as our LMS. When I saw the amount of time students were spending on Canvas, completing assignments for their classes, it made a lightbulb go off and I asked myself, "Why can't I do the same thing for my library???" What better way to get information to my students then putting it right there with the rest of their classes?!
With the help of my Tech Guy, I was able to create a course in Canvas called AJH Library. I added a QR code for the course to my library orientation and had all of the students enroll in my Library Canvas course (students are automatically enrolled in courses on their class schedule through the registration process. In order to add them to a newly created class, they have to enroll. You can have them enroll individually, but you can also enroll them on a larger scale by their ID#).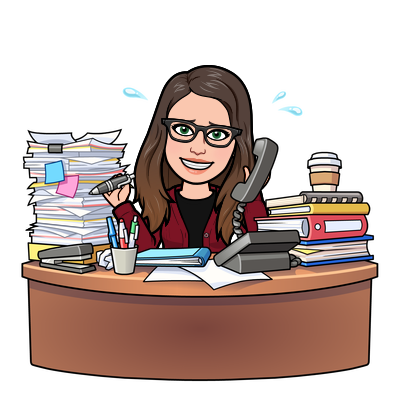 On my Library Canvas page, I am able to post announcements, discussions, and "assignments". Say goodbye to paperwork, because everything is online! I am able to post sign-ups for the 3D printer, tutorial videos for MakerSpace, and I've even posted a permission slip that parents can sign directly on their student's device. I'm using the LMS for my advantage, not only do the students see my library's course every time they log into Canvas, but my announcements pop up as notifications on their iPads!
Discussions: I like to post questions to my students, such as "When is the best time to attend Book Club?" so that the students have an input and I can get the feedback. My most popular discussion post is about book orders. Students are able to comment with titles that they would like for me to purchase for the library. This has been a great way for me to make sure I am purchasing books the students want to read, but it is also giving the students an ownership into the library. I like that I can reply back on the discussions as well. I am able to tell a student, "No, I was not able to find any biographies on Satoru Iwata, Nintendo's fourth president" (actually question) but I usually recommend something else.
Assignments:  3d Printing is so popular in the library's MakerSpace, and I can't seem to keep up! But through Canvas, I was able to create a 3D Print module that had assignments the students had to complete before being allowed to print. I took each of the lessons from TinkerCAD and made them into an assignment where the student had to attach a screenshot of their completed lesson. Once the student completed all seven lessons, they were able to fill out a Google Form where they told me they were ready to print. I also made sure to post the Google Form responses so that students could see when their print was finished and they weren't coming to the library during every passing period to ask if it was finished!
Quizzes: I used the Quiz function in Canvas to create Ungraded Surveys for students to vote on different things. The students voted on a name for our new library snake (winner: Monty Python) and right now I'm working on a March Madness where the students will be able to vote on their favorite book in each bracket! This way of surveying the entire student population has become so popular that my Yearbook teacher is now planning on using it to survey our students and put results in the yearbook.
MakerSpace: Every Wednesday during our WIN Time (study hall) students have the opportunity to come to the library for a MakerSpace activity. I've created a page for my MakerSpace that gives students dates, pictures, and How To videos for all of our MakerSpace activities. I've included another Google Form for students to sign up to come. This gives me to opportunity to know how many students to expect as well as vetoing any students I know might cause a problem. I have a group of students that sign up for each week as soon as I post it, no matter what the activity is! As long as they are passing all of their classes, I welcome them into the library every time!
Overall… if your students are using one platform for all their classes, then make sure that your library is included as well! Forget about getting on the morning announcements or taping up posters in the hallways, use Canvas or your other available resources to get where the kids are!
Region XI Library iCon presentation